Categories:
Arts and Entertainment
Liars, Stories, Festival, 5K Run, Car Show, Live Music, and much more - George West Storyfest
George West Storyfest celebrates 25 year!

Fun for the whole family!
The time is near...don't forget to start the fun with the Little Red Wagon Parade at 10:00 am, Saturday, November 2, 2013 immediately followed by the Opening Ceremonies. Come out and help us kick-off the weekend of FUN.
Stories will come to life November 2, 2013 at the 25th annual George West Storyfest. Come to the Storytelling Capital of Texas to hear all types of stories ranging from tall tales to history, folktales to cowboy poetry and much more. The festival grows each year and includes
To celebrate our 25-year milestone, we have invited storytellers, musicians, living history groups, and special attractions who have performed at Storyfest at some time during our first 24 years to grace our stage once again. Some of these performers you have seen at Storyfest in recent years, some maybe not for a while. These are some of the folks whose performances have helped make Storyfest a continued success.
Professional Storytellers
Cowboy Poets
Texas State Liars' Contest (c)
Ghost Stories
Live Music
Classic Car Show
Vendors
5K run/walk
Ghost Stories
Food & Drinks
Children's Fun Area
Living History Exhibits
Street Dance
and Much More!
Click to visit our official website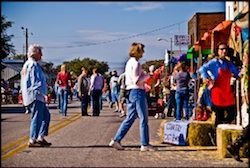 Free Festival Admission-Free Parking
Dobie Dichos
Categories:
Arts and Entertainment
Categories
Arts and Entertainment
Business Type:
Family Entertainment
Dress Code:
Casual
Entrance Fee:
No